GOLD MIX WRAP BLOUSE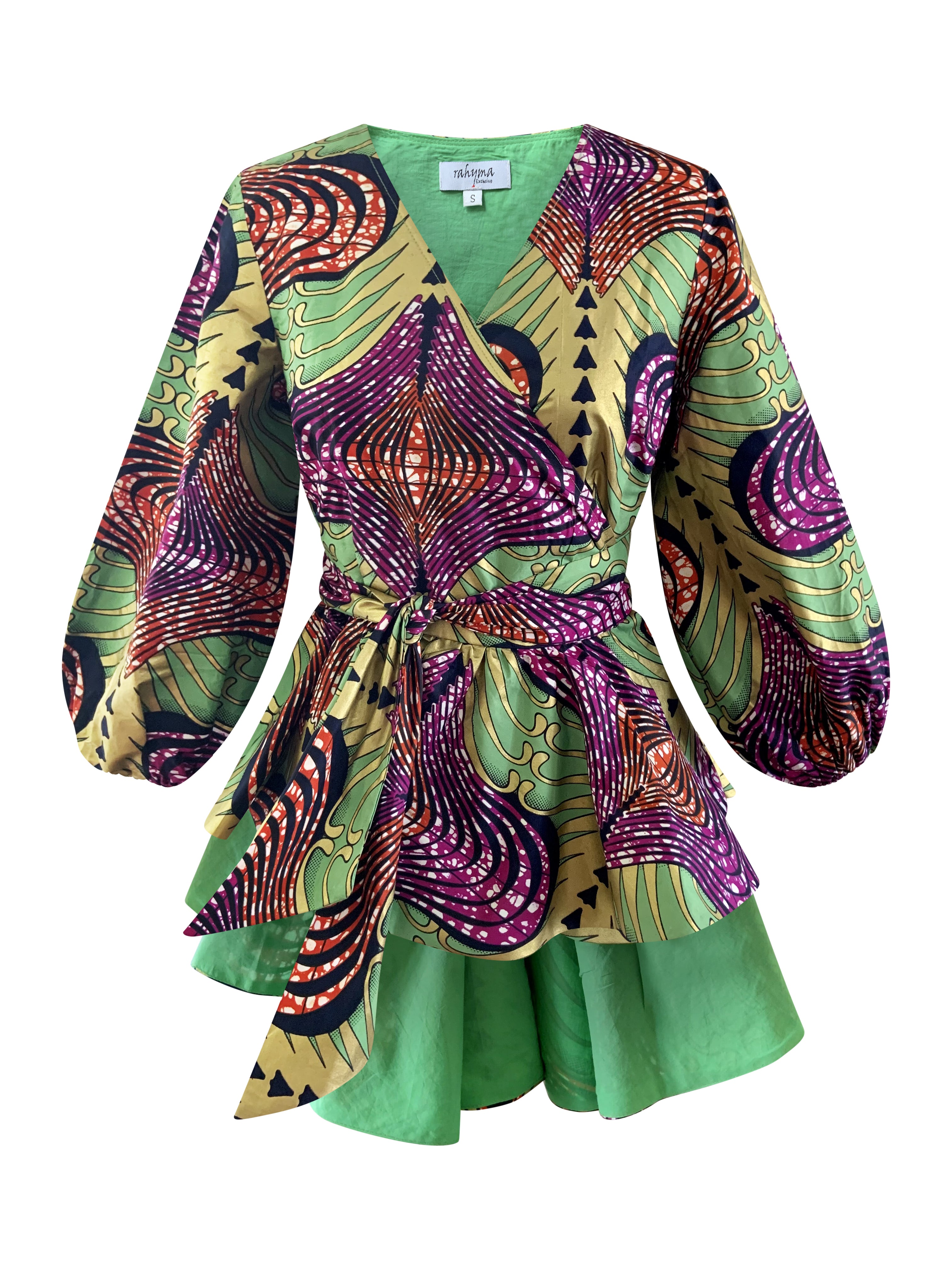 A wrap blouse is a super flattering piece of clothing that is flattering in all the right places. 
I personally like the relaxed look of the Gold-Mix wrap blouse and its unique way of making you look all put-together without doing too much.
 Ideally it matches almost any body type. Yes, it does look good on almost everyone. Pair it with Jeans, pencil skirts, tights or even a fitted dress.
It is made of stiff cotton blend wax print , with a metallic gold imprinted, also fully lined with 100% cotton material. The  high-Low silhouette gives it a unique look, It is indeed a staple piece.
Since measurement of sizes may be slightly different from brand to brand, It is very important to use RAHYMA Size guide measurements which is in inches to help you in selecting the best size.
Have it in mind that there is no form of stretch in the fabric.