YELLOW SUN- AFRICAN COTTON PRINT DRESS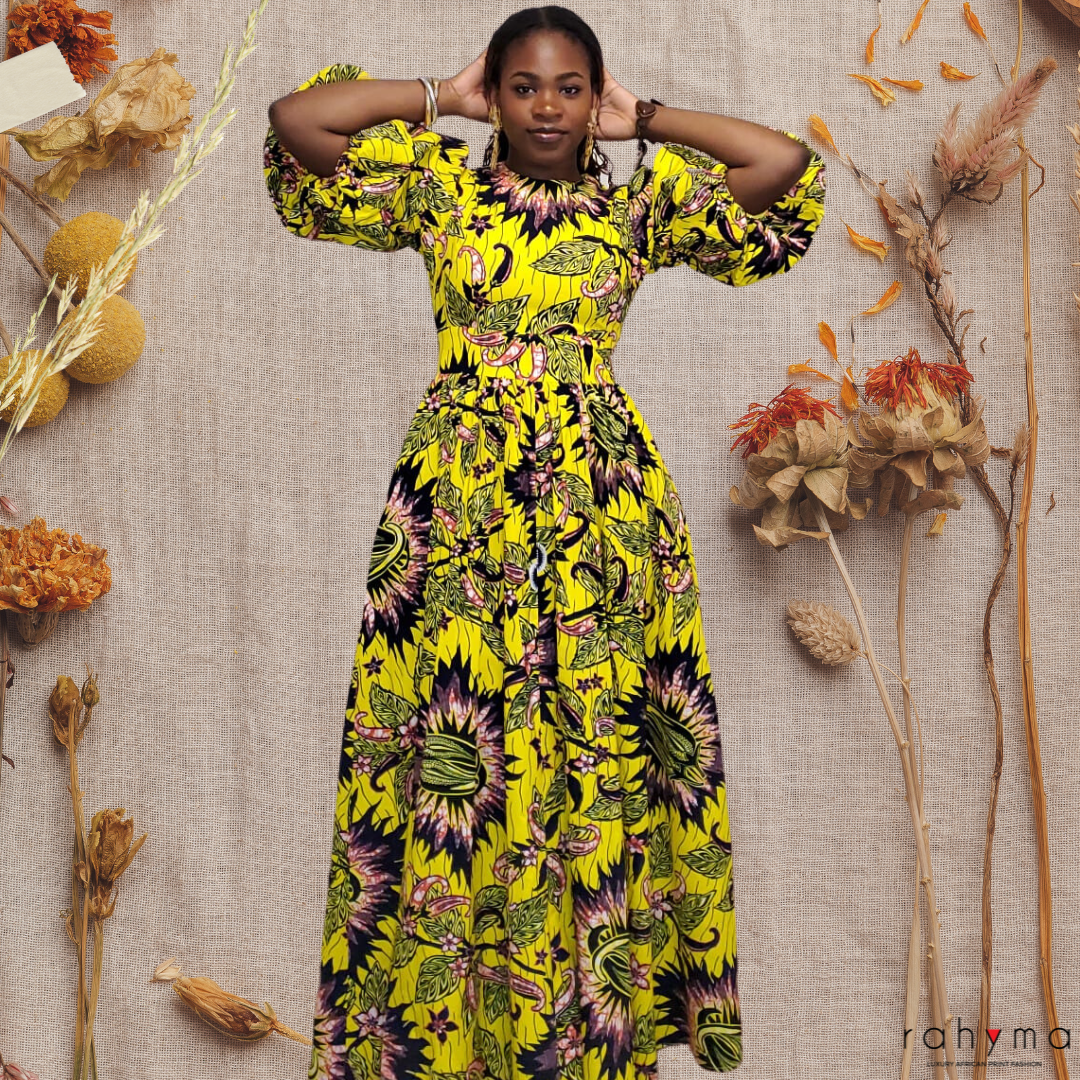 The Yellow Sun Dress is elegantly designed to make you look your absolute best. The fitted bodies feature a round neckline not revealing yet classy. It features a 2.5" waistband, side pockets, puff sleeves and an invincible back zipper. The dress is fully lined. Dress Length from shoulder to floor is: 59 inches
Can be worn for bridal, bridesmaid, prom, homecoming, cocktail, formal, semi-formal, and many more.